When:
January 25, 2020 @ 10:00 am – 2:00 pm
2020-01-25T10:00:00-05:00
2020-01-25T14:00:00-05:00
Where:
Museum of York County
4621 Mt Gallant Rd
Rock Hill, SC 29732
USA

Cost:
FREE/participating artists (must RSVP); $8/non-members; FREE/CHM members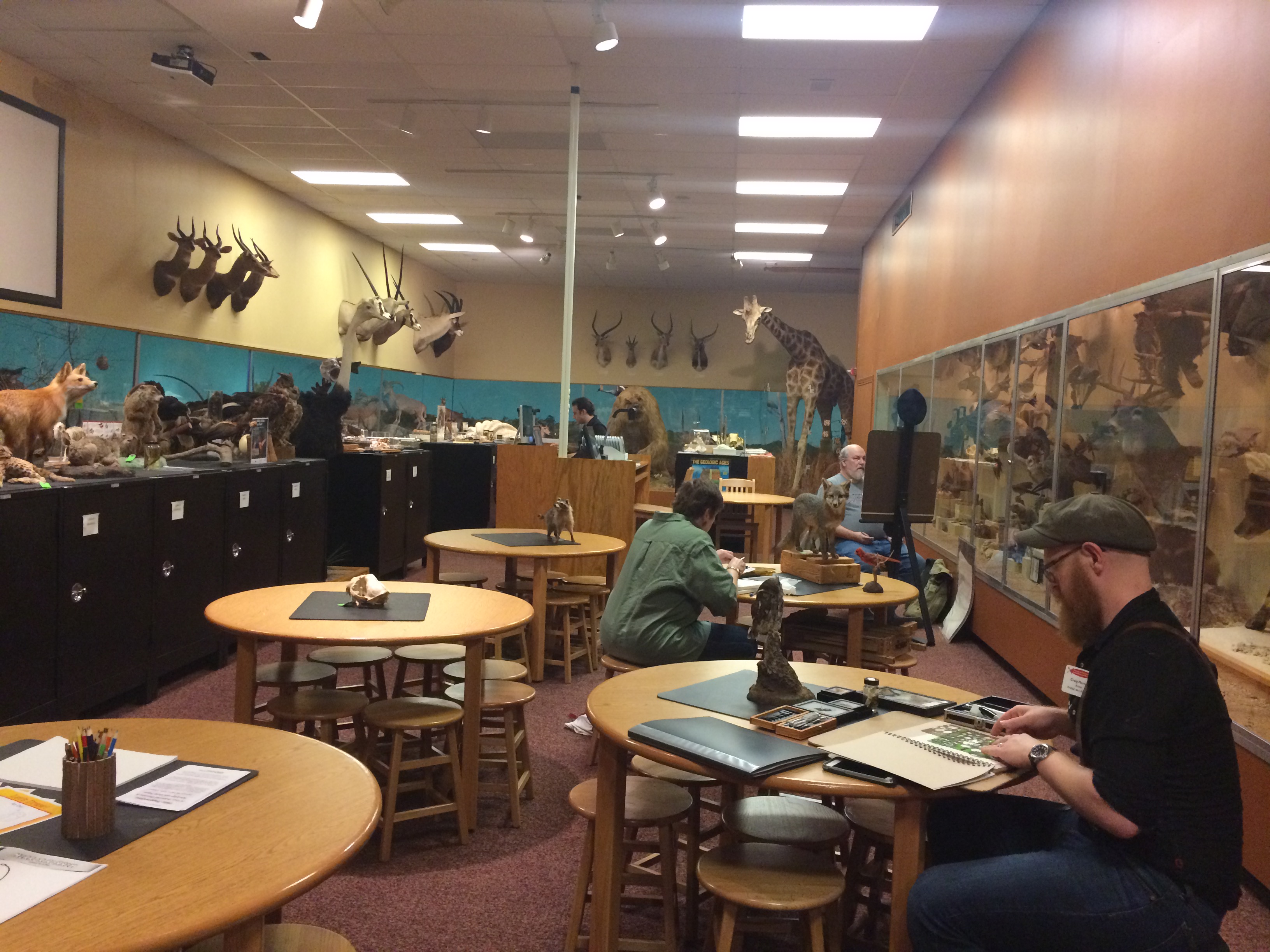 Friday Arts Project is excited to participate in this annual event organized by the Museum of York County!
Museum visitors can join professional and student artists in sketching and rendering drawings taken from the museum's vast collection of natural history specimens.
Artists can RSVP by Tuesday, January 7, 2020 to be included on our Friday Arts Project Artist List for the Museum.
You will need to RSVP to have a name tag and to enter the Museum free of charge. Artists only are free…other friends/family will need to pay.
Pencil/Pen is encouraged.
INFORMATION FROM THE MUSEUM STAFF
The African Hall is gone…and a new Pleistocene Hall is under construction. We will have the Naturalist Center and the Piedmont Galleries and Know Your Nature Gallery with spots open.
We do have a few table and floor easels available to show completed artwork (has to be nature oriented and family friendly!) Our classroom will be used for our younger visitors to create some artwork of their own.
Please let friends and family know about this event so they can enjoy art and nature on a winter's day.
We provide snacks and light lunch for our artist guests. All food and drink must be kept downstairs in our lounge areas and is not allowed on the main floor or in the galleries due to our sensitive taxidermy collections.
Any questions or concerns, please email cspratley@chmuseums.org
ARTISTS
RSVP by Tuesday, January 7, 2020 to be included on our Artist List for the Museum.