When:
January 16, 2020 @ 7:00 pm – 9:00 pm
2020-01-16T19:00:00-05:00
2020-01-16T21:00:00-05:00
Where:
The Courtroom Gallery @ Gettys
201 E Main St.
Rock Hill
SC ART EXHIBIT

January 10 — February 21, 2020
RECEPTION: January 16, 2020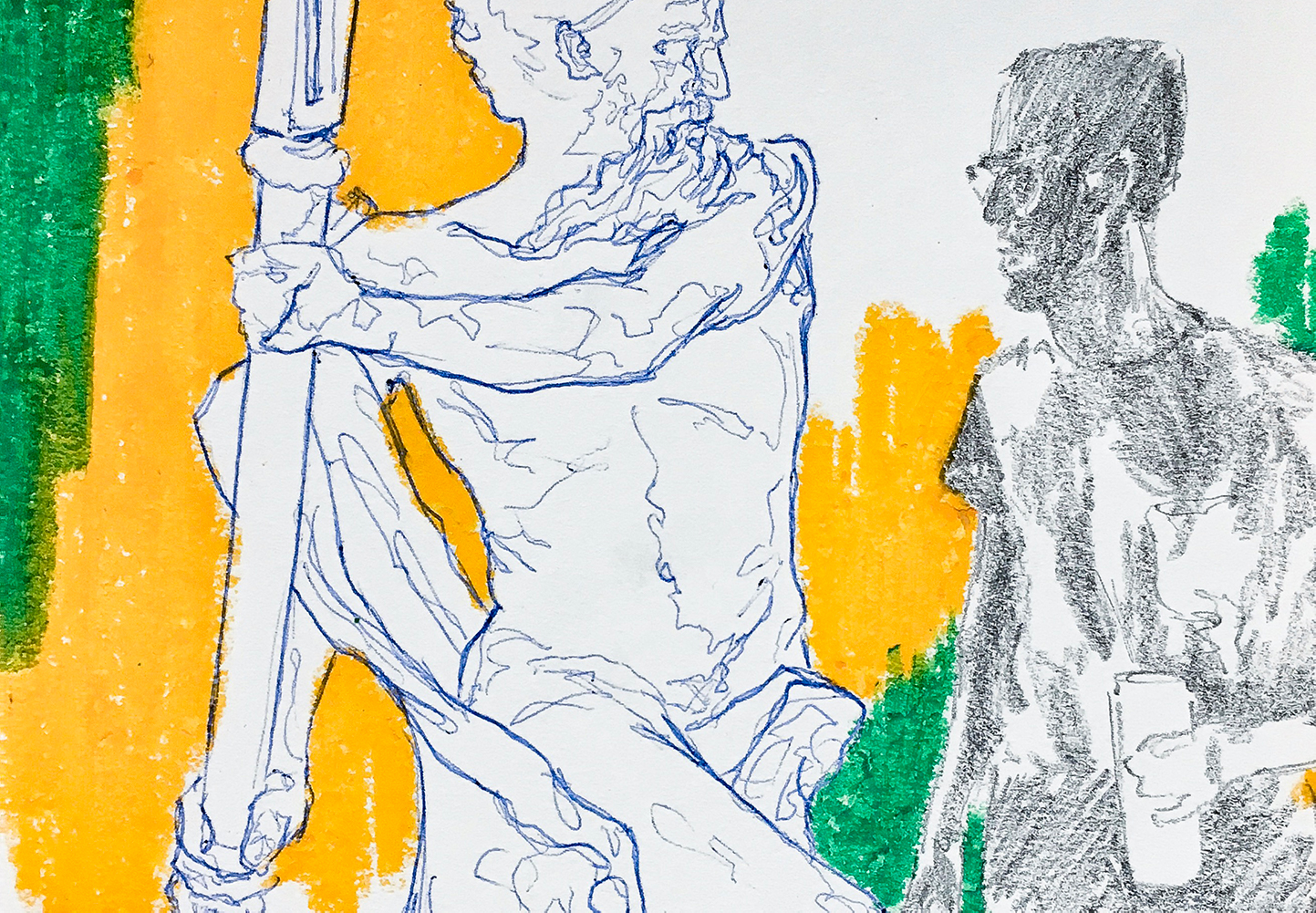 exhibit overview
The Courtroom Gallery is pleased to exhibit new mixed media works on paper by Katherine Kesey.
artist statement
Classical sculpture is some of the most easily recognizable artwork in the world.
Expressive, technically complex, and oftentimes a bit funny, they depict mythological, religious, and dramatic scenes that we still resonate with today. "Sculpture Moderne" revisits these classical arworks, presenting them within contemporary spaces and delivering them with graphic pops of color.
By recontextualizing classical themes in modern contexts, these pieces call out the
long-standing, nearly traditional nature of crises such as coming of age, timelessness, boredom, crime, chaos, and belonging. Relying upon our desires to understand, recognize patterns, and ally with one another, they suggest that
everything belongs, simply because it is human.
KATHERINE KESEY
Katherine Kesey is an emerging visual artist, writer, and Greek mythology enthusiast. She has studied Art History at the American University of Paris and in 2018 earned a degree in Graphic Communications + minor in Art from Clemson University.
Currently a full-time studio artist in Charlotte NC, Katherine's mixed media works focus on sorting out the myriad of knowledge, moments, and history that inform our daily decisions, simultaneously drawing out patterns and accepting the nonsensicality of it all.
Most recently, Katherine's work has been exhibited at C3 Lab Gallery, Goodyear Arts, and the Arts Council of York County, and published in the Fall 2019 issue of The Terrible Orange Review. She spends her free-time attending W.A.M.A. and Friday Arts Project events, canceling and re-subscribing to Netflix, and repeatedly getting selected for jury duty.
ABOUT
The Courtroom Gallery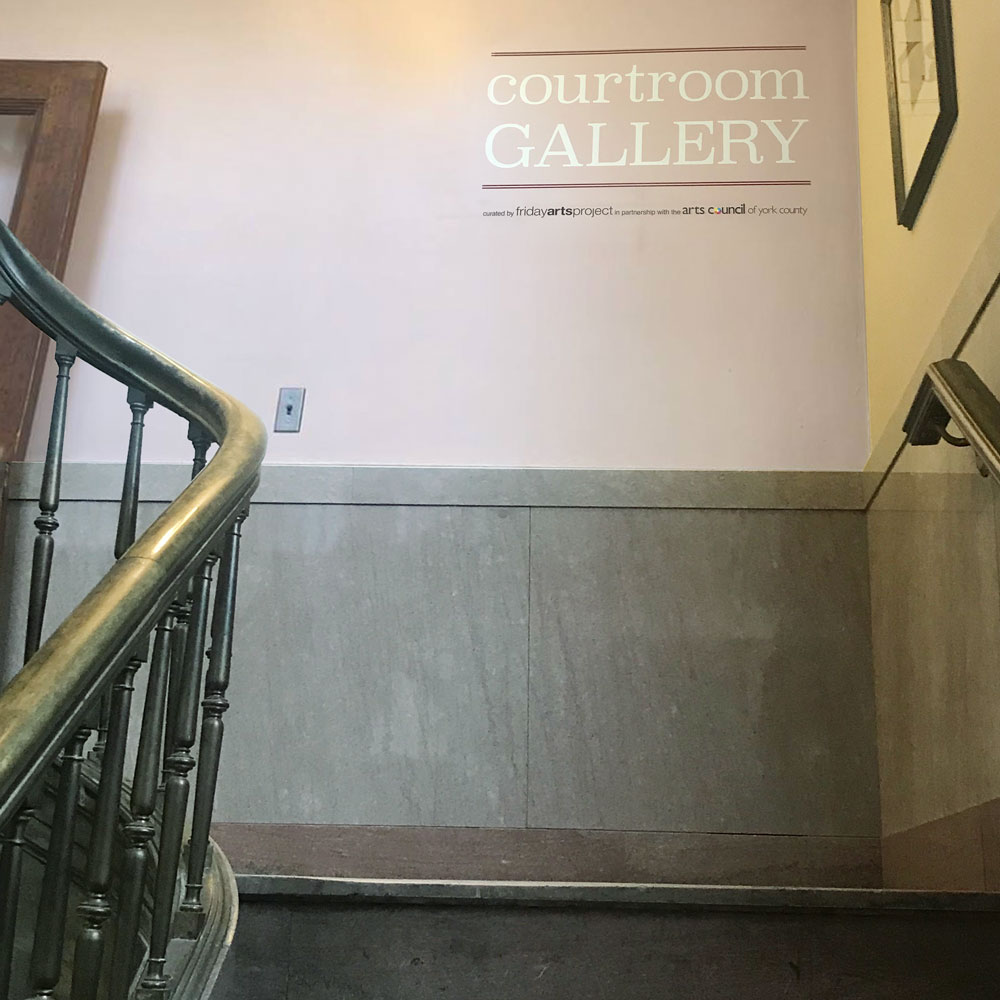 LOCATION:
Courtroom Gallery
Gettys Art Center
201 E Main Street
2nd Floor
Gettys Art Center hours:
Monday – Friday | 9 AM – 5 PM