When:
January 11, 2021 – February 19, 2021
all-day
2021-01-11T00:00:00-05:00
2021-02-20T00:00:00-05:00
Where:
The Courtroom Gallery @ Gettys
201 E Main St
Rock Hill
SC ART EXHIBIT

JANUARY 11 — FEBRUARY 19, 2021
RECEPTION: FEBRUARY 11, 7–9pm
exhibit overview
Presenting Sara Simpson's fabulous fiber art.
exhibition statement
Goddesses are female deities that have often been associated with virtues like beauty, love, fertility, and motherhood. As a woman and an artist, I find goddesses to be complex and probably more like modern day females than we think. Goddesses are also the women in my life who impart wisdom, encourage me to grow, and encounter many of the same challenges and expectations by our society.  My work celebrates women and their strength, connection, and compassion in what I hope to be a humorous and honest way. 
SARA SIMPSON
Sara Simpson is a fiber artist in Rock Hill, SC. Her primary medium is crochet and secondary is embroidery, but she enjoys incorporating other mediums into her work. Sara taught herself to crochet in 2009 to cope with chronic illness and associated emotions. She was inspired to explore new ways to bring fiber arts to a fine art world and to push the boundaries of perceived limits of a simple crochet hook and a skein of yarn.
Sara enjoys the tactile experience crochet and embroidery bring to both the artist's process and to the viewer. Inspired by bold colors, music, and heavy emotions, Sara seeks to create an experience that is both whimsical and emotional. Her goal is to welcome the viewer to step into her colorful world and find the emotion that hides behind the whimsy.
ABOUT
The Courtroom Gallery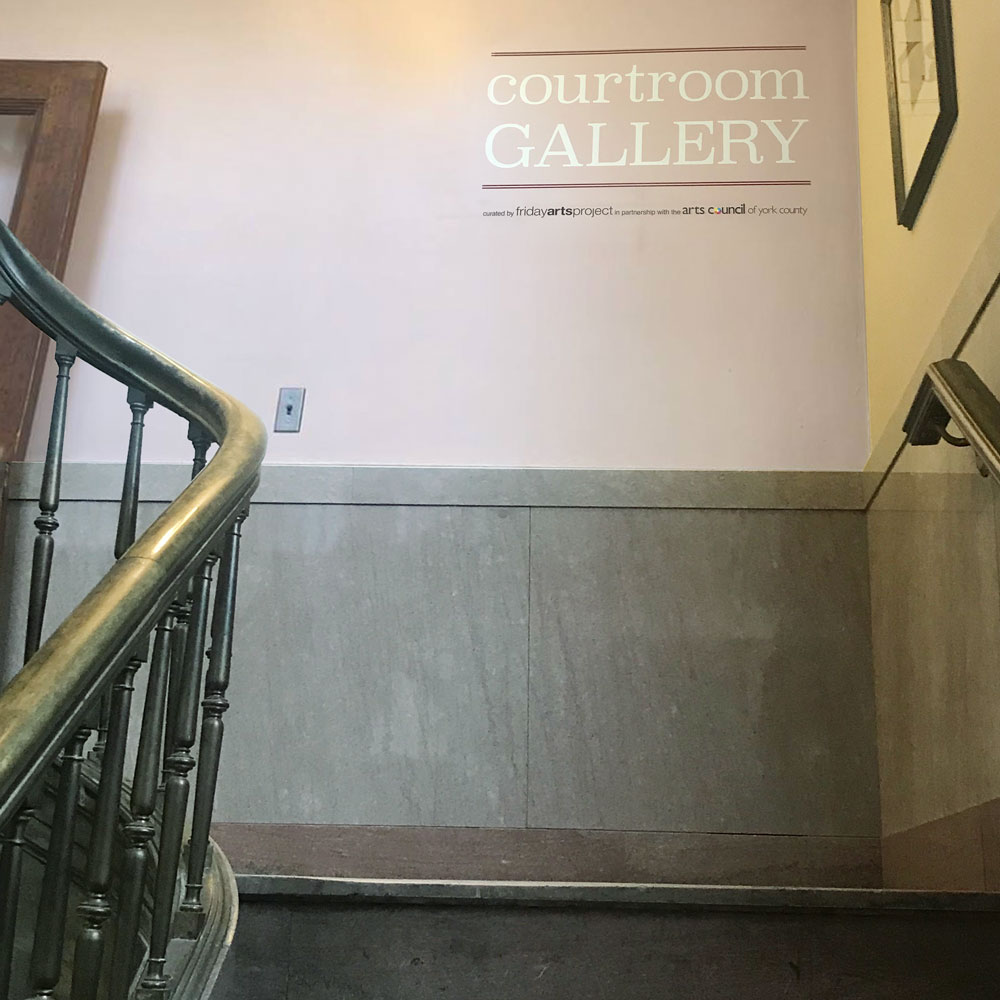 LOCATION:
Courtroom Gallery
Gettys Art Center
201 E Main Street
2nd Floor
Gettys Art Center hours:
Monday – Friday | 9 AM – 5 PM