When:
September 16, 2020 @ 2:00 pm – 3:00 pm
2020-09-16T14:00:00-04:00
2020-09-16T15:00:00-04:00
Where:
the Perch
143 N Confederate Ave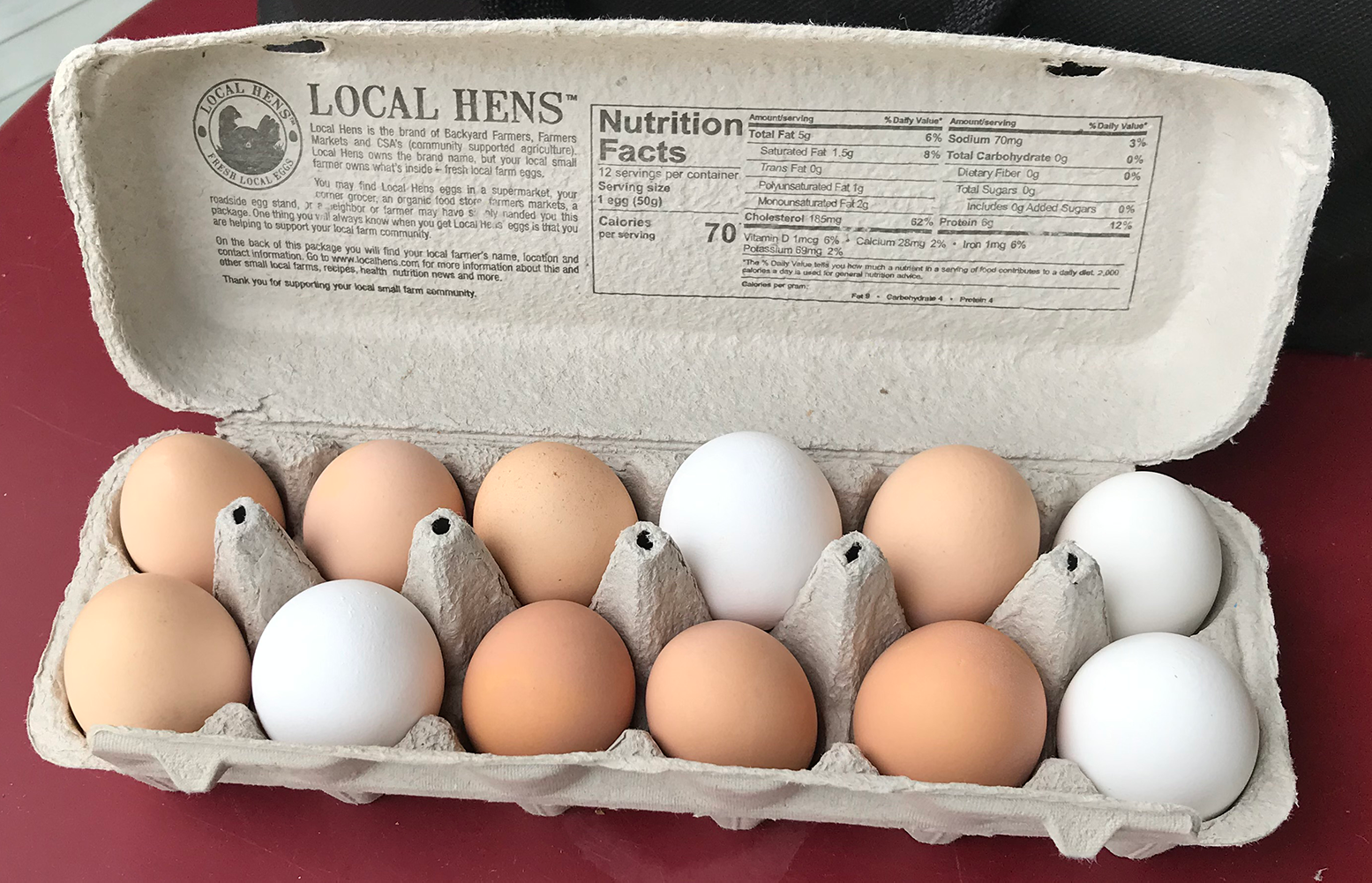 CANCELLED THIS WEEK ONLY, PLEASE CHECK BACK NEXT WEEK
The Olsons have a small farm just outside of Rock Hill. Currently they make their eggs available to the public, but will be also offering other items from their farm in the future. Rebekah Olson comes into town most Wednesdays with fresh eggs to sell on the front porch of the Irwin's house.
The eggs are from happy and healthy chickens and are very tasty!
Zelle or PayPal is appreciated!