When:
August 20, 2020 – October 31, 2020
all-day
2020-08-20T00:00:00-04:00
2020-11-01T00:00:00-04:00
Where:
The Courtroom Gallery @ Gettys
201 E Main St
Rock Hill
SC ART EXHIBIT

March 2 — April 17, 2020
RECEPTION: March 5, 2020, 7–9pm
exhibit overview
Presenting Brandi Fox's photography and mixed media. This work is about the journey through a broken world to what lies beyond.
exhibition statement
This body of work is an exploration of how flora can stand in for humans or human institutions and wrestling with the sadness of broken bodies in our broken world. It is a contemplation of fire and its aftermath. On the other side of fire sometimes you find ash but sometimes you find better things. This work is a contemplation of the ways that maps tell a story of place, a consideration of the ways that precious metal holds meanings apart from what the periodic table says about them, and an embodiment of the hope that when beauty mingles with truth and justice we can see a better way toward joy and wholeness.
BRANDI FOX
Brandi Voigt Fox is a Southern artist who earned her BA in Studio Arts from Winthrop University, Rock Hill, South Carolina in 2008. She has a deep and prolonged interest in the ways that flowers and vegetation can stand in for humans and human institutions. This interest is often explored by blending studio photography with mixed media techniques.
ABOUT
The Courtroom Gallery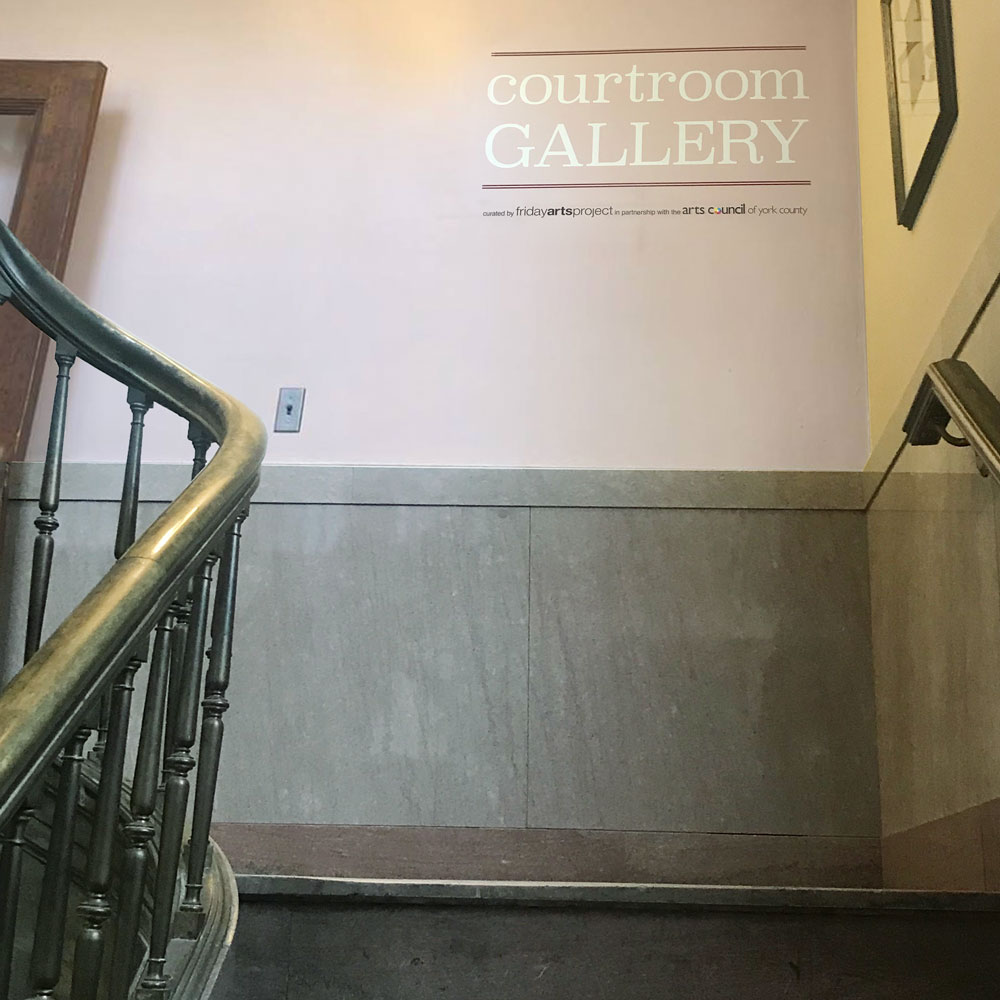 LOCATION:
Courtroom Gallery
Gettys Art Center
201 E Main Street
2nd Floor
Gettys Art Center hours:
Monday – Friday | 9 AM – 5 PM